We Specialize in Installing and Servicing Overhead Cranes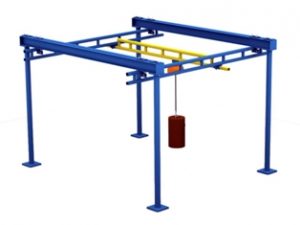 Custom Steel Inc. has been engineering, designing, fabricating and installing overhead bridge cranes for over 40 years. With our strong knowledge in manufacturing and material handling we will help you design the overhead crane system to maximize the efficiency of your facility.
Custom Steel Inc. is Master Distributor for R&M Material Handling and can supply, free of charge, wheel loads and preliminary crane drawings within an hour to help with the design of new facilities. We work with building contractors to get a preliminary building design to the customer as quickly as possible.
CRANE CAPABILITIES INCLUDE:
Bridge cranes up to 160-Ton capacity and 150′ span
Single girder or double girder design
Top running or Underhung design
Workstation cranes including Gorbel and Spanco
Jib cranes
Gantry cranes
Under the hook lifting attachments including vacuum lifters and custom lifting fixtures
Certified crane inspections
Manufacturer authorized maintenance and repair
We sell and maintenance all major crane manufacturer brands.
Our in-house design staff utilizes AutoCAD/AutoSD and Design Data's SDS/2 3 dimensional detailing software to provide consistent, accurate drawings needed in today's fast paced construction industry. We offer BIM and DWG/DXF export for projects completed with SDS/2.
Crane Inspections and Service
Custom Steel Inc. has trained on-site technicians to perform your annual OSHA required crane inspections. These inspections help to ensure that your cranes are well maintained to run longer and safer. Our crane service department stocks many standard crane parts and our knowledgeable technicians are ready to preform same-day onsite repairs to prevent costly downtime. We understand the urgency of keeping your facility running.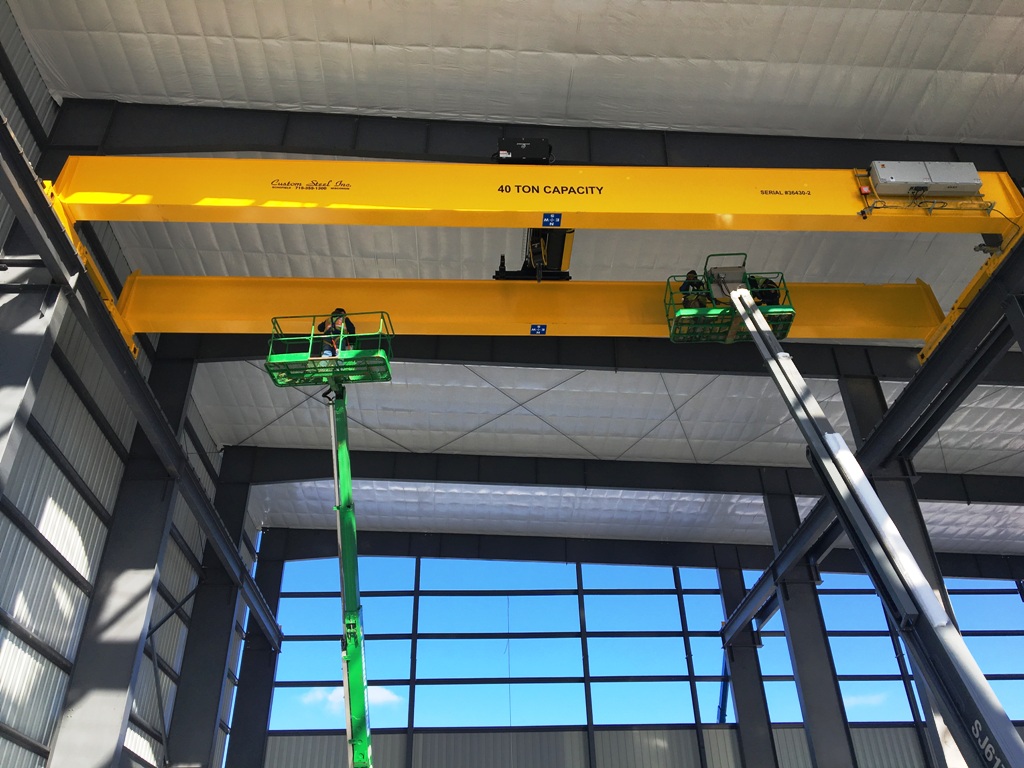 Call Today:
(715) 355-1300
Custom Steel, Inc. services, inspects and supplies parts for all brands of cranes and hoists including: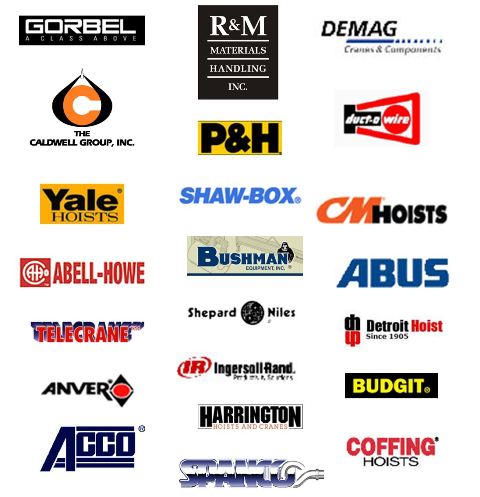 Gorbel | R&M | Demag | The Caldwell Group | P&H | Duct-O Wire | Yale Hoists | Shaw-Box | CMHoists | Abell-Howe | Bushman | ABUS | Telecrane | Shepard Niles | Detroit Hoist | Anver | Ingersall-Rand | Budgit | Acco | Harrington | Coffing Hoists | Spanco